Regular price
499,00 DKK
Sale price
125,00 DKK
Unit price
per
Sale
Sold out
NB: This is a 3. quality product / sample, which will have minor defects
Organically shaped glass vase in a warm, timeless amber colour. The curvy shape makes it perfect for wildflowers in different lengths and heights. The shape is inspired by the ripple effect in lakes around the Danish nature. Attention is instantly drawn to the unique bottom, where almost stair-like layers are to be found.

Place the vase near a window and experience the amazing shadow, when sunlight hits.
About 3. quality: The vase can have small scratches or shards, unevenness in the shape or colour, or bubbles that are too big to be sold in stores. Defects are not noticed from a bit of distance. Cannot be returned.
Dimensions

B: 17,5 cm x D: 10 cm x H: 18 cm
Product care

Wipe off with a damp micro fiber cloth to remove daily dust. If you use any detergents, always use one made for glassware. If necessary, you can gently wash the product by hand. Avoid using dish brushes, kitchen sponges or other rough objects, as they might cause scratches og changes in colour.
Handmade product

This is a handmade, mouth-blown glass product. Therefore you can experience minor differences in colour, structure and size, which makes each product completely unique
View full details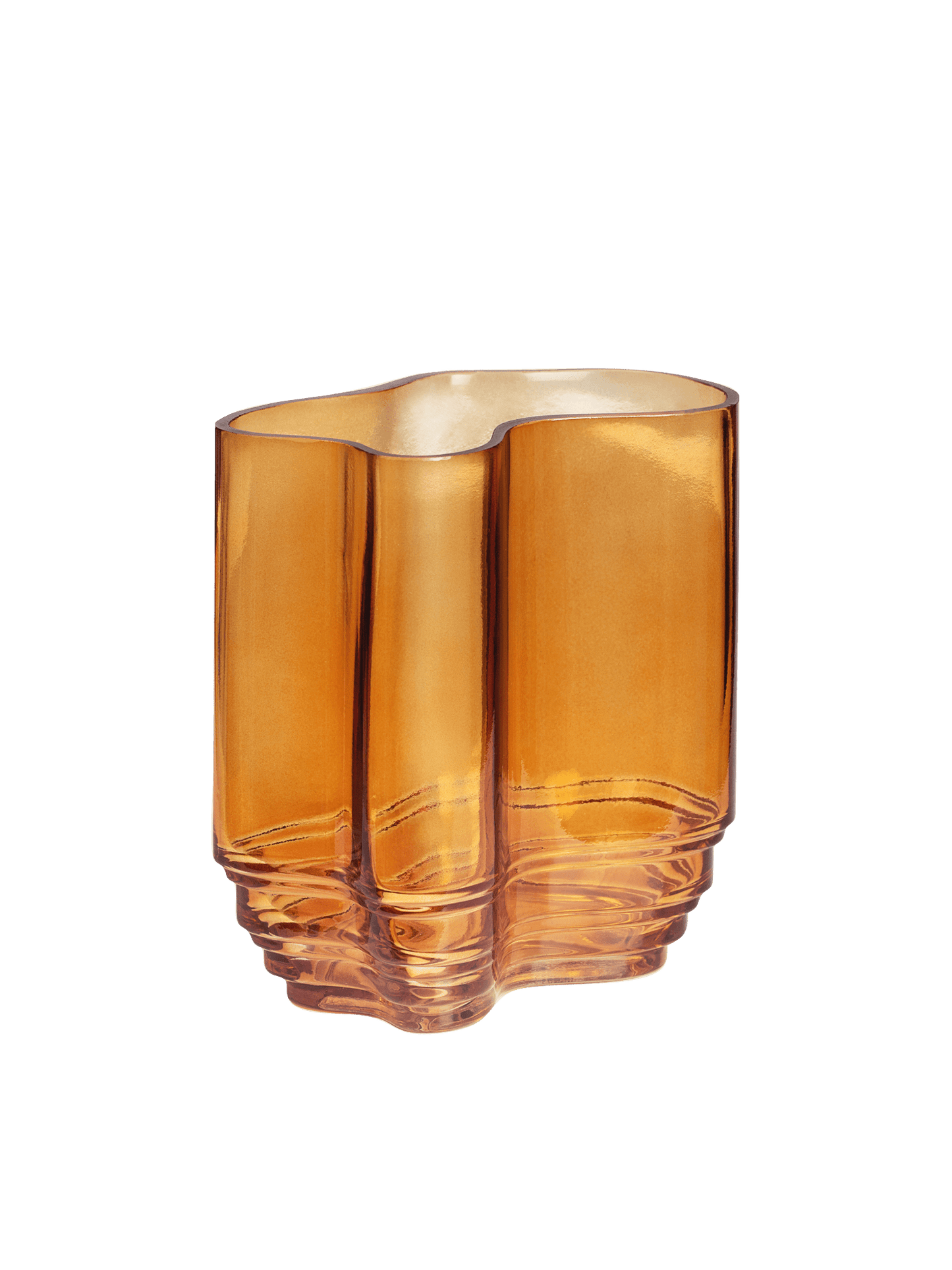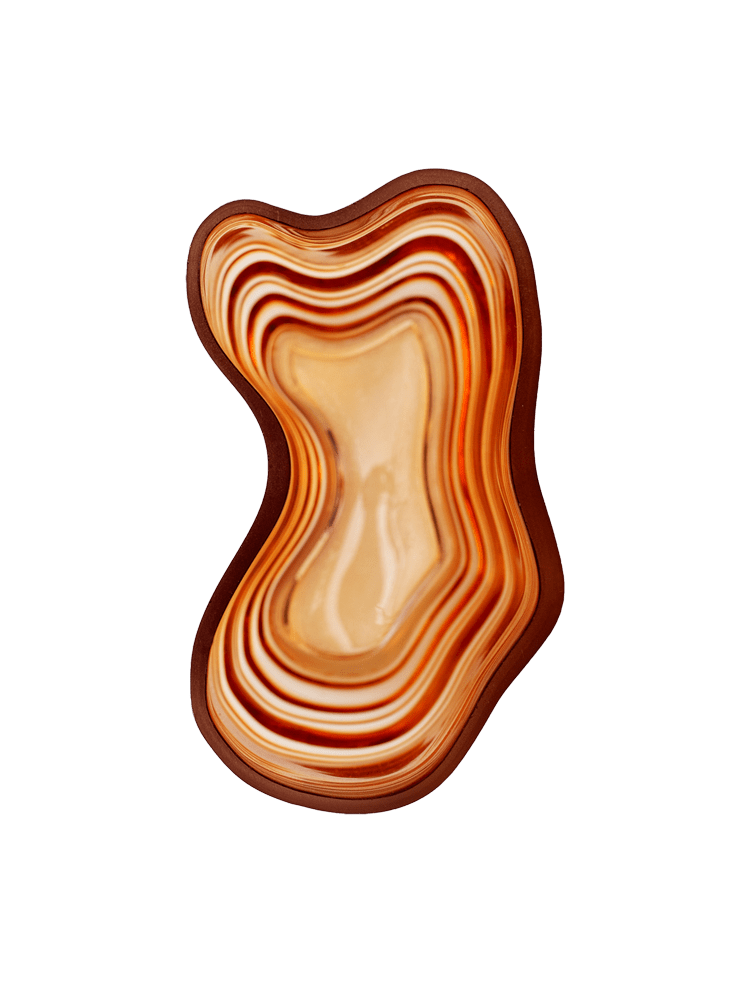 Long-lasting designs
When we develop products, it is always with durability in focus. For example, we work exclusively in long-lasting materials such as glass, ceramics, steel and oak, all of which have an almost lifetime-long lifespan. The design itself is also developed, so that each product can be toned down according to how your personal style, which usually develops over the years.
Shop the entire collection