Regular price
Sale price
299,00 DKK
Unit price
per
Sale
Sold out
Sharpness and simplicity. An almost mirror-like surface. The elegant combination, that creates Icon Candlestick 03. With its polished surface and graphic silhouette, the candlestick is a timeless addition to your home. Place in a windowsill or near a window and enjoy how the mirror effect reflects the
sunlight.

The Icon series consist of three timeless candlesticks in brushed and polished steel. The idea behind was to create a simple, yet still eye-catching series of candlesticks, that would be interesting both together and alone. The idiom is sharp, and graphic, making them easy to combine with other favourites in your home.
Dimensions

B: 4,5 cm x D: 4,5 cm x H: 9 cm
Material

Stainless steel (polished)
Product care

Gently wipe the candlestick with a dry or slightly damp micro-fiber cloth to remove dust. Greasy spots can be removed by adding a small amount of dish soap to the water.

To polish the candlestick, pour a small amount of food oil on a dry micro.fiber cloth and polish the surface. Let the oil absorb for approx. 15 min. and polish again with a dry cloth. Repeat if necessary.

Avoid using sharp objects og harsh cleaning objects such as kitchen sponges or dish brushed as these can scratch the surface. Detergents containing chlorine should also be avoided. Do not wash the product in the dish washer.
Handmade product

The welding process of putting together the individual parts of this candlestick is being done by hand. Therefore minor differences in appearance might occur.
View full details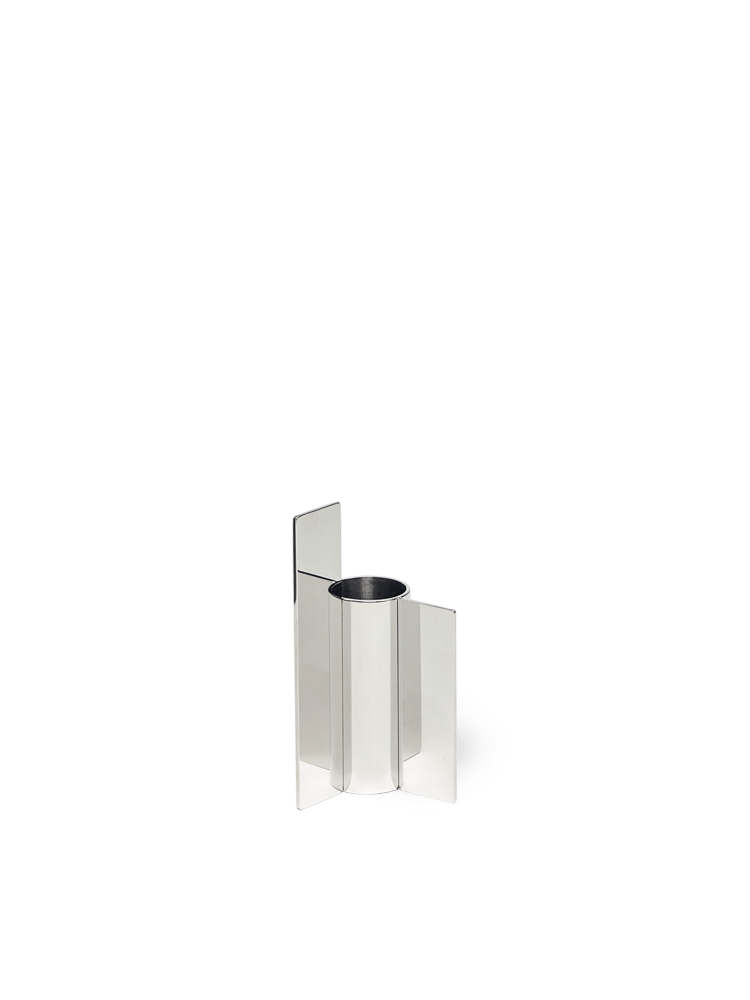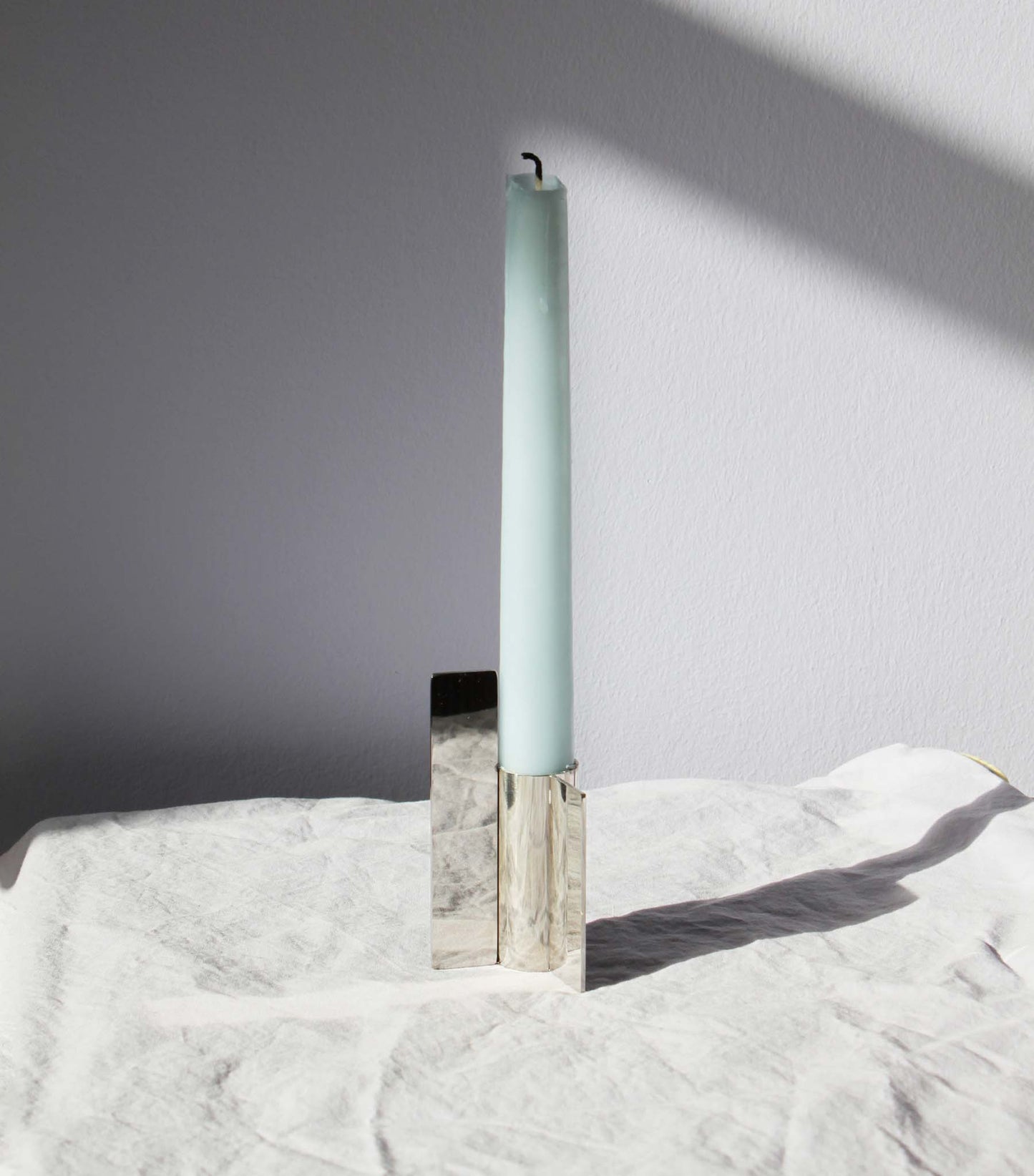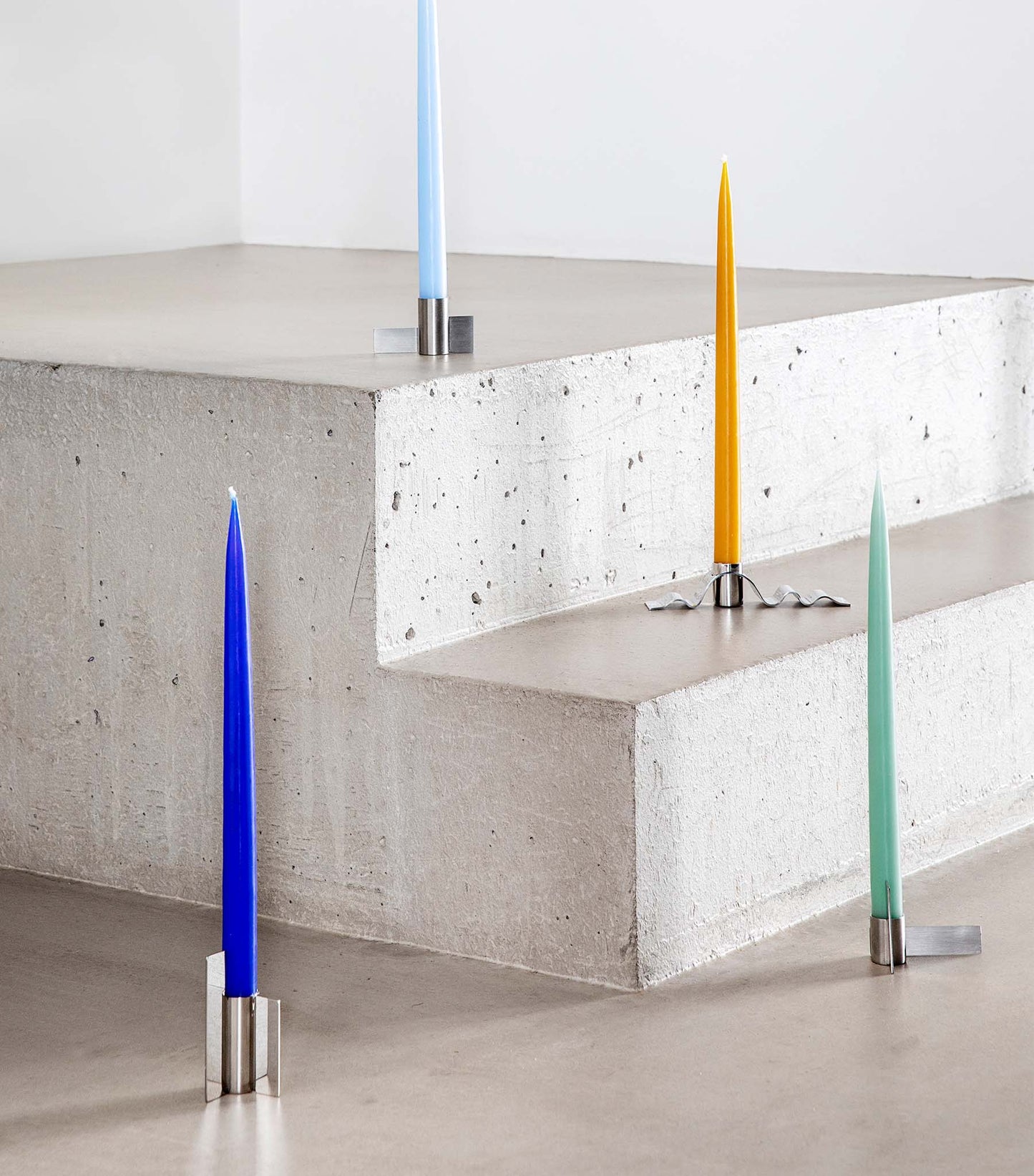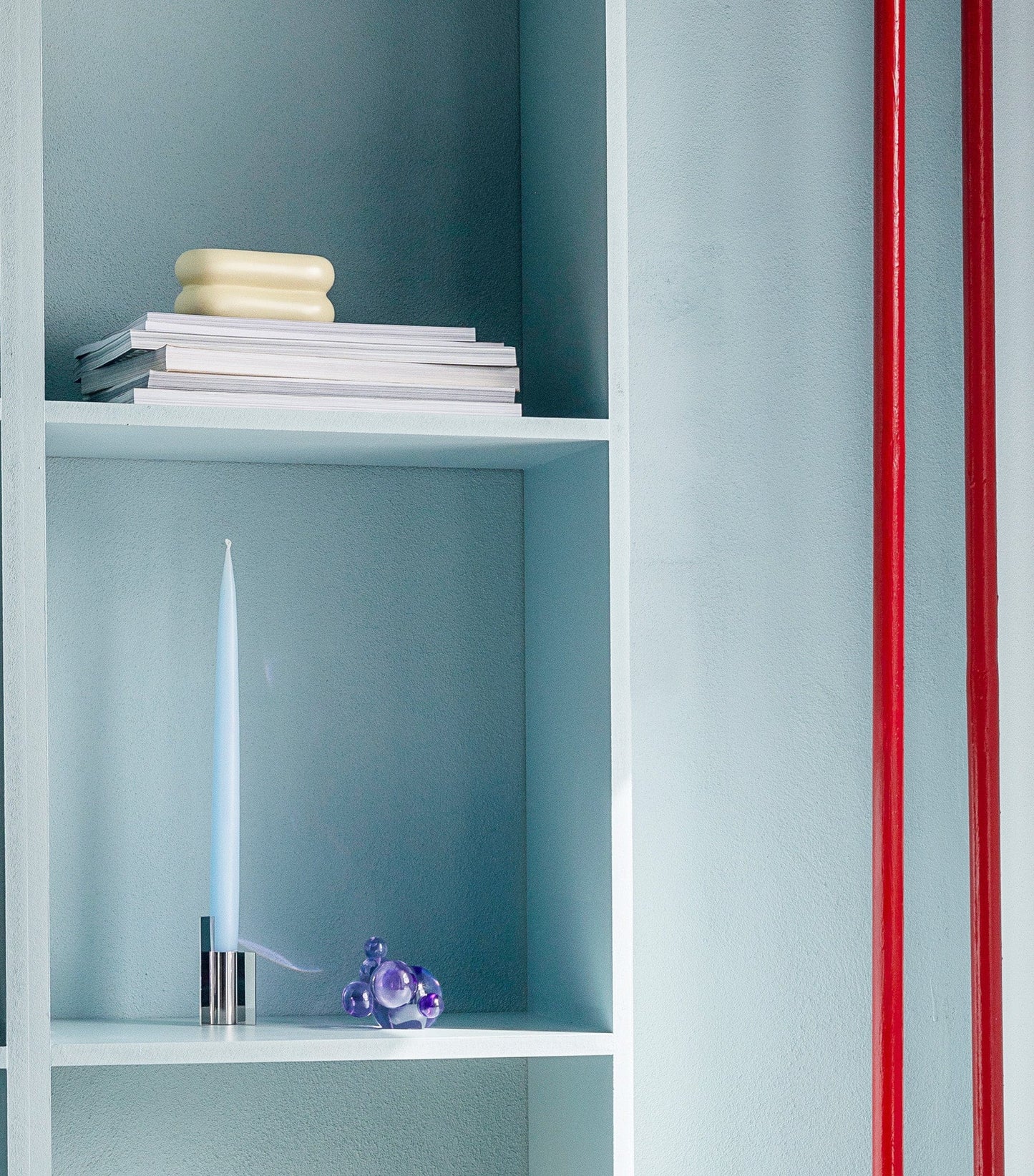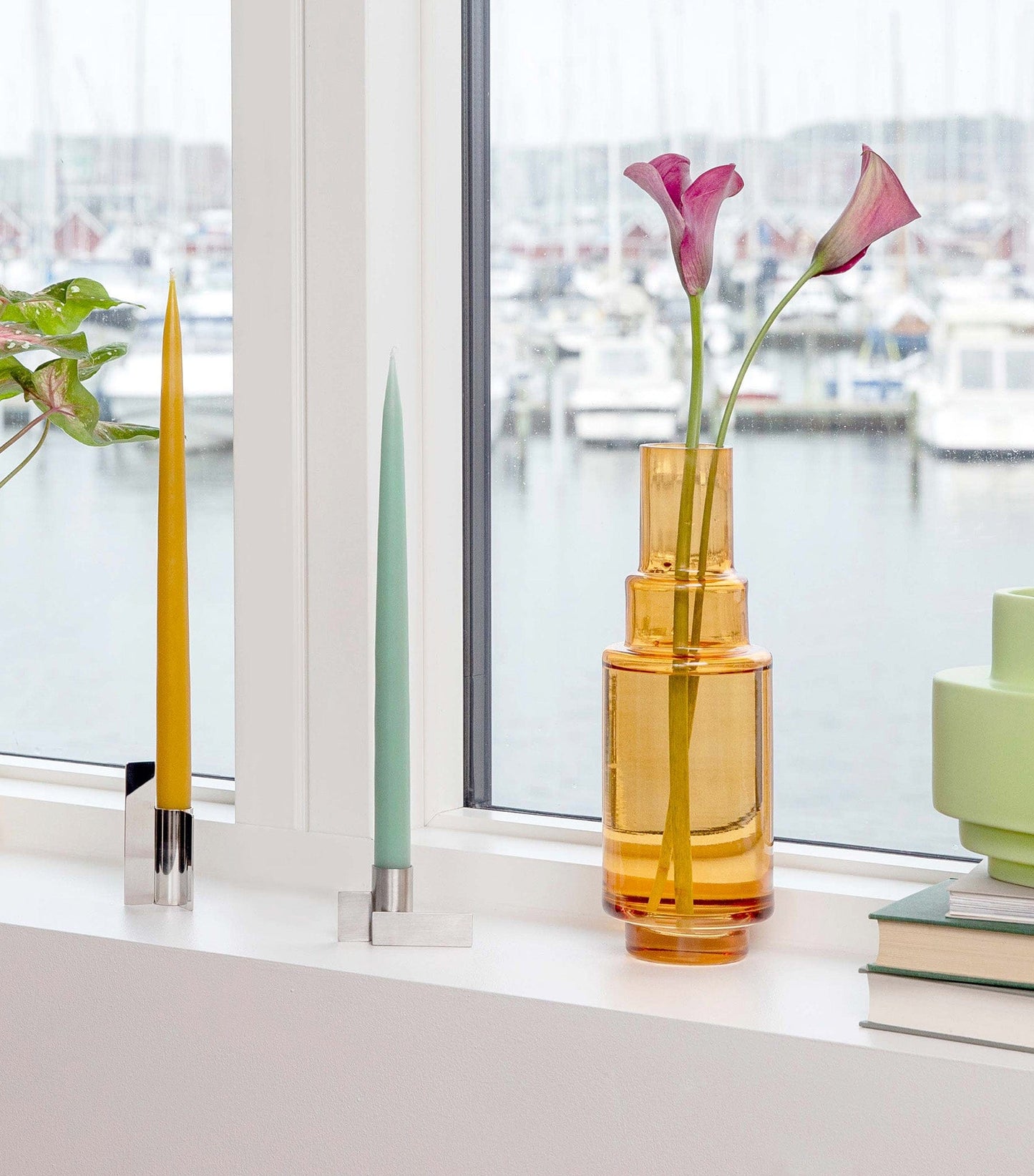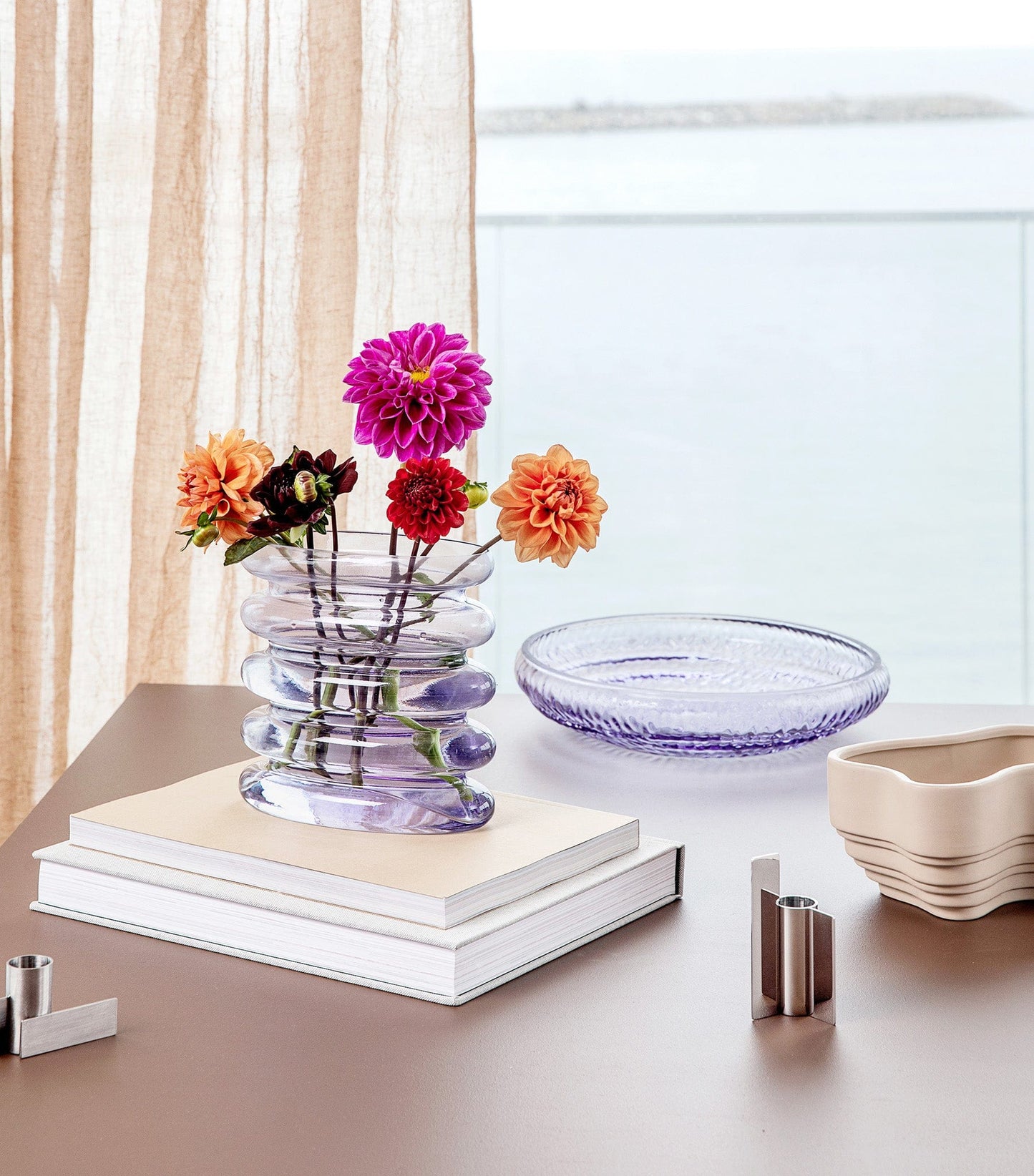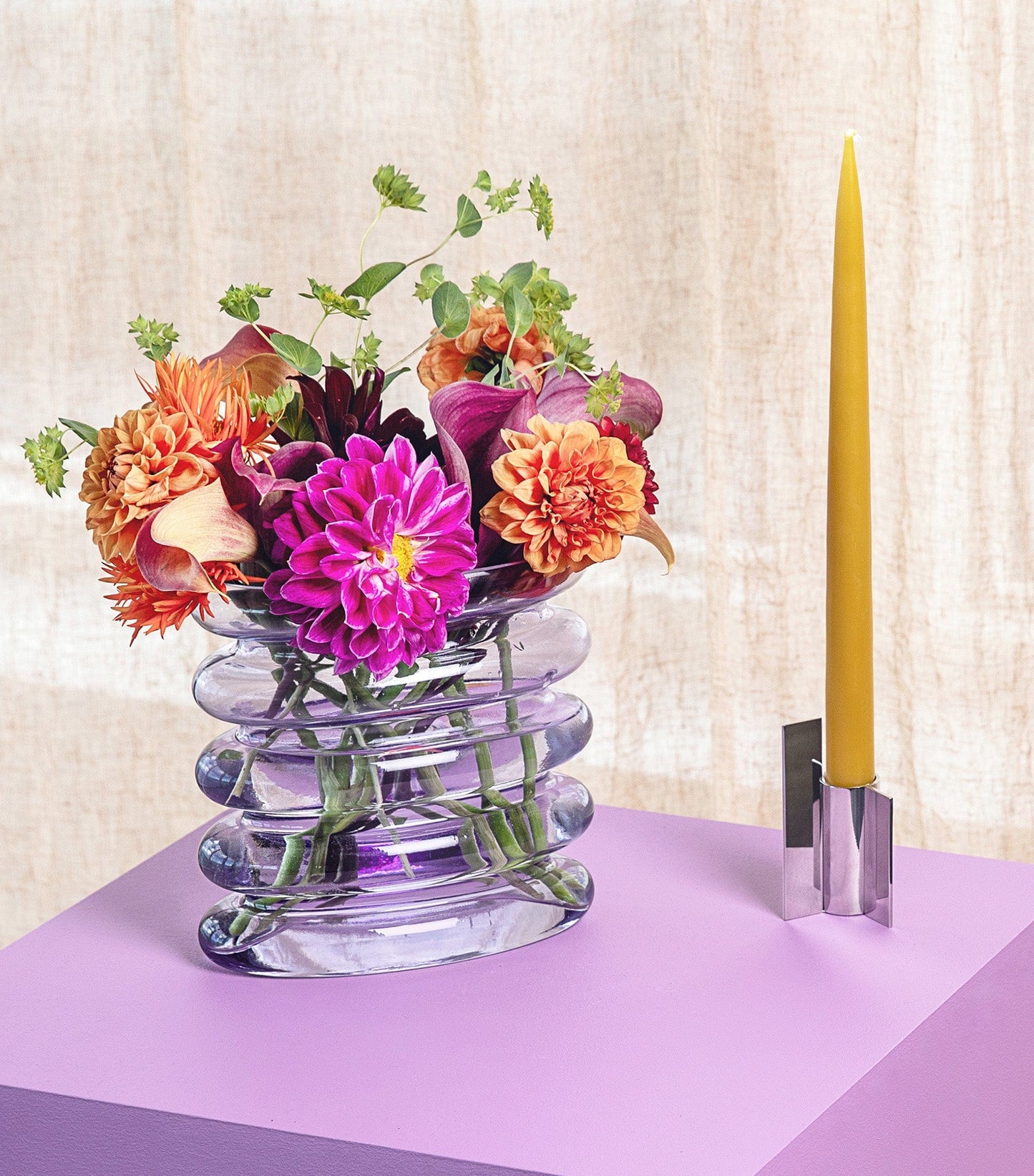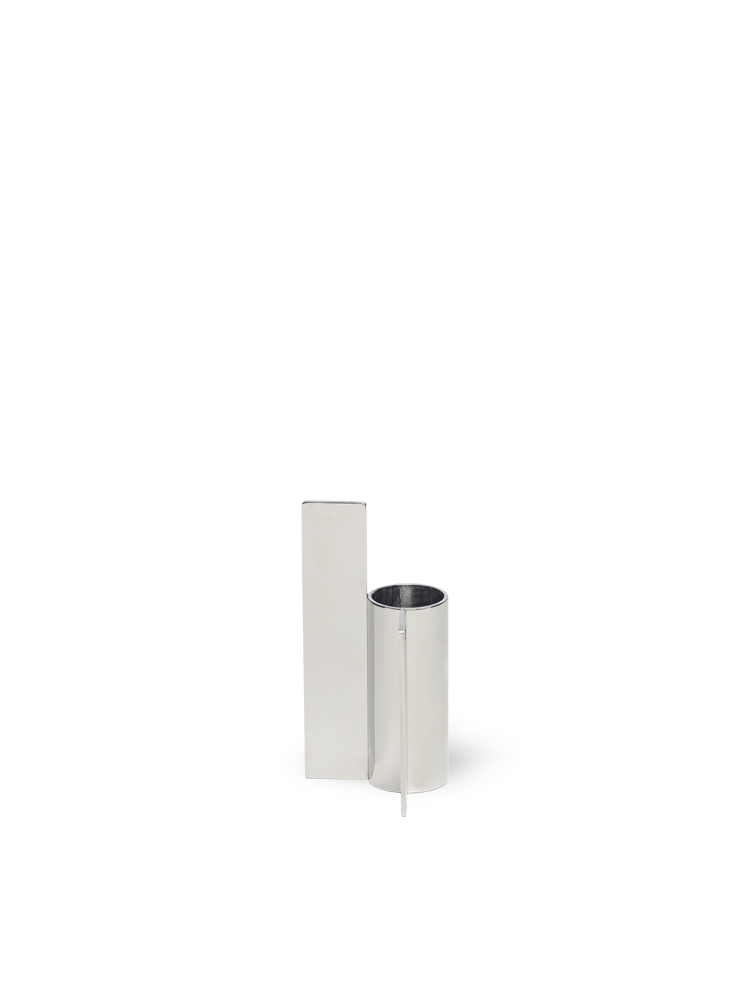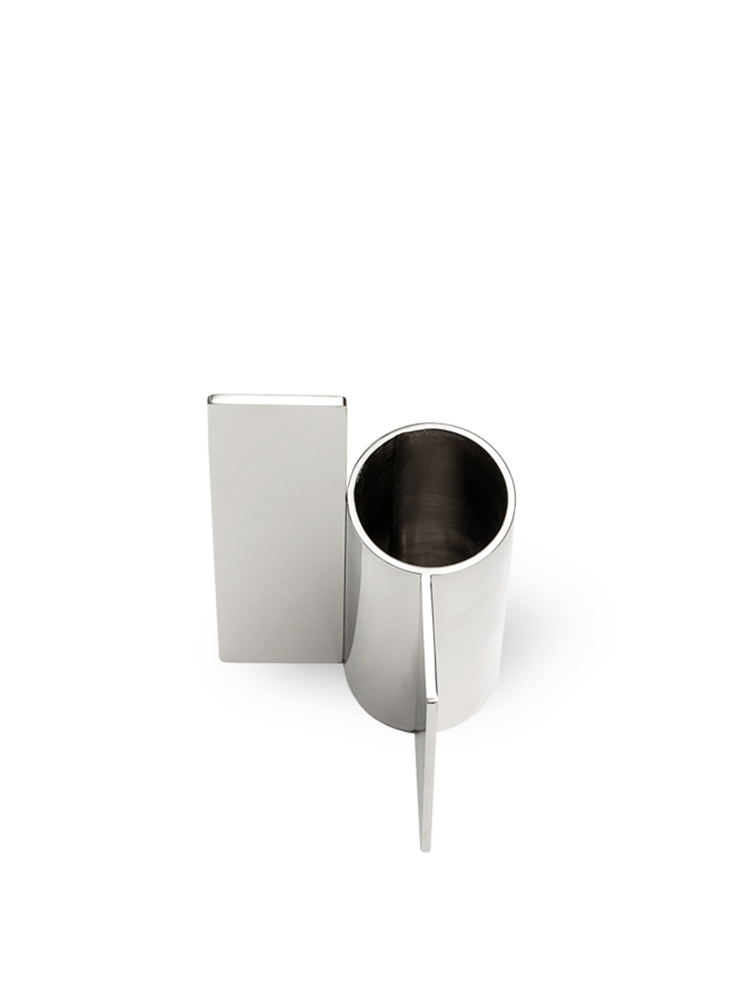 Long-lasting designs
When we develop products, it is always with durability in focus. For example, we work exclusively in long-lasting materials such as glass, ceramics, steel and oak, all of which have an almost lifetime-long lifespan. The design itself is also developed, so that each product can be toned down according to how your personal style, which usually develops over the years.
Shop the entire collection