Regular price
Sale price
399,00 DKK
Unit price
per
Sale
Sold out
Yellow candle holder in crystal glass with a quirky, bubbly shape. The candlestick is at the same time a whimsical and beautiful addition to the home. The asymmetrical bubble shape makes the decorative object exciting to look at from all angles. Each glass ball reflects sunlight in the most beautiful way when placed in a windowsill or near a window.
Bubble Candlestick is available in multiple colours.
CAUTION: Crystal glass can act like a magnifying glass. Therefore, be cautious with strong direct sunlight to avoid nearby objects catching fire. Always blow out the candle before it burns all the way down to the glass, as the glass might crack due to the heat.
Product care

Wipe off with a damp micro fiber cloth to remove daily dust. If you use any detergents, always use one made for glassware. If necessary, you can gently wash the product by hand. Avoid using dish brushes, kitchen sponges or other rough objects, as they might cause scratches og changes in colour.
Handmade product

Each individual crystal glass ball is put together by hand. Therefore you might experience minor differences in placement, colour and surface.
View full details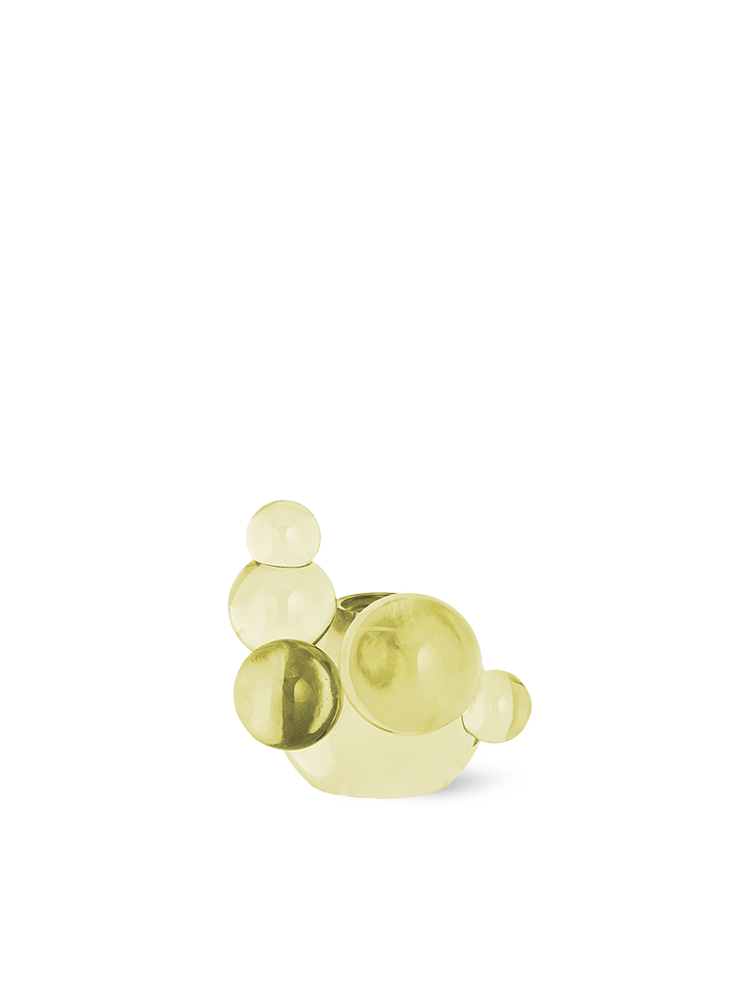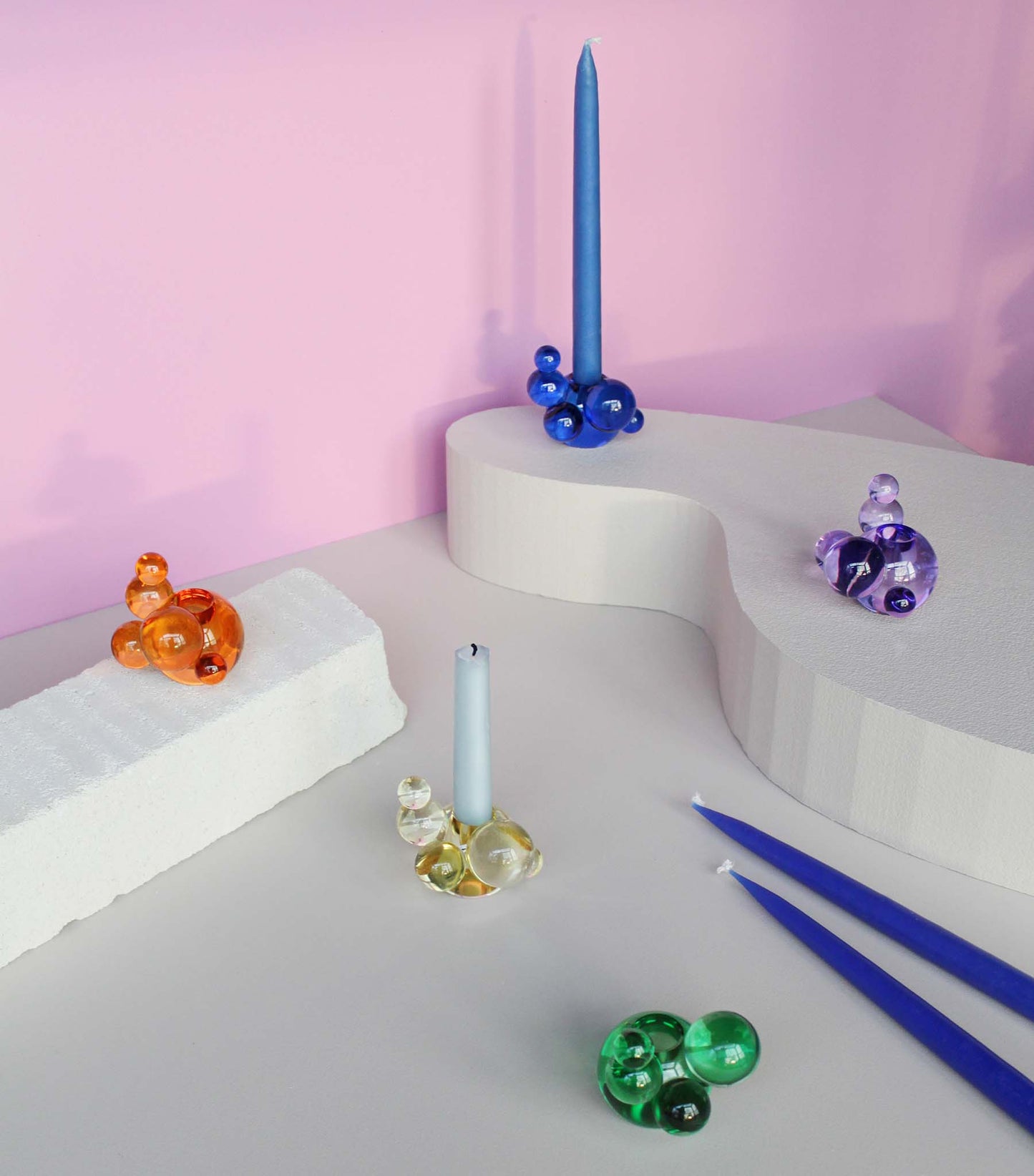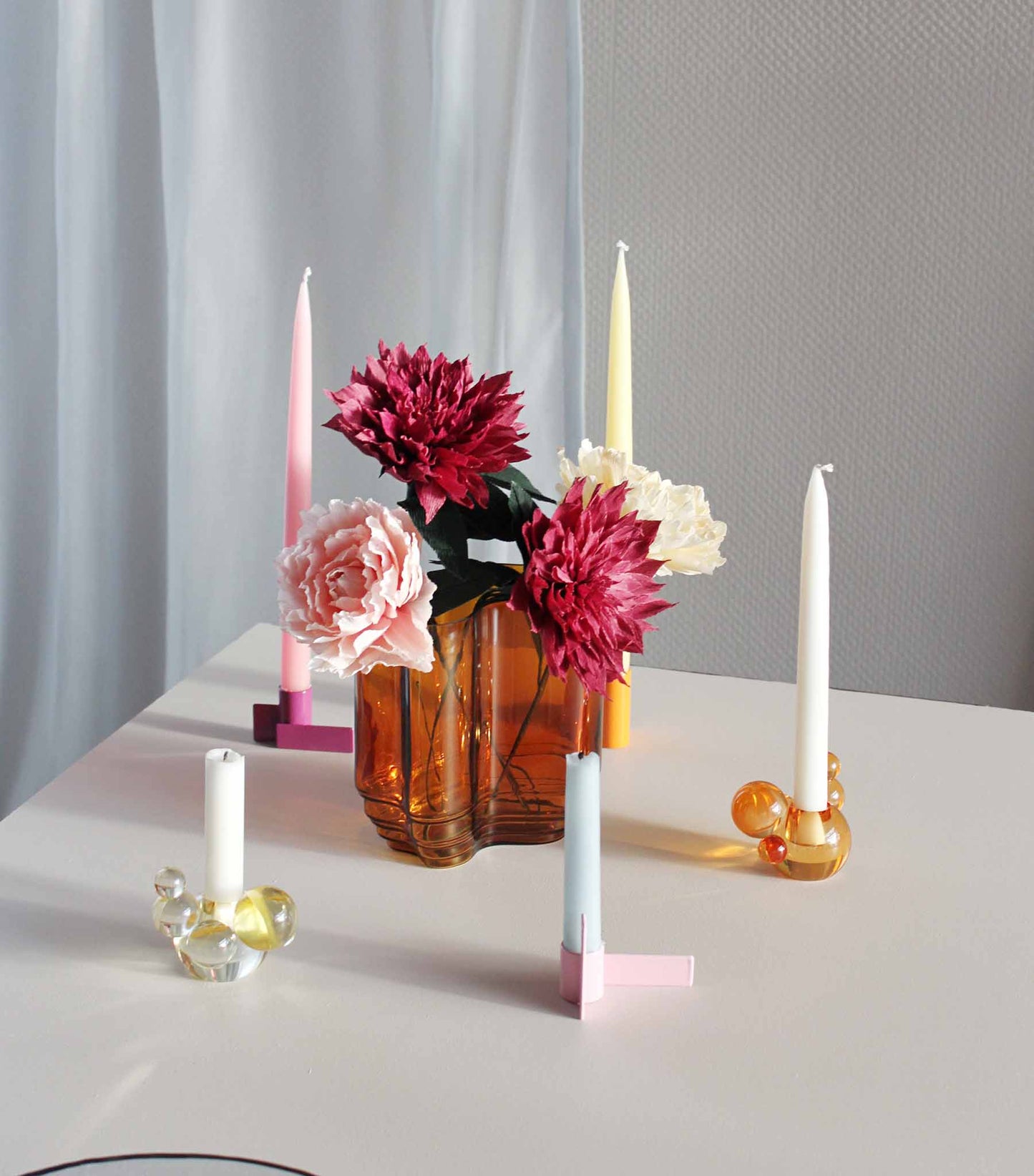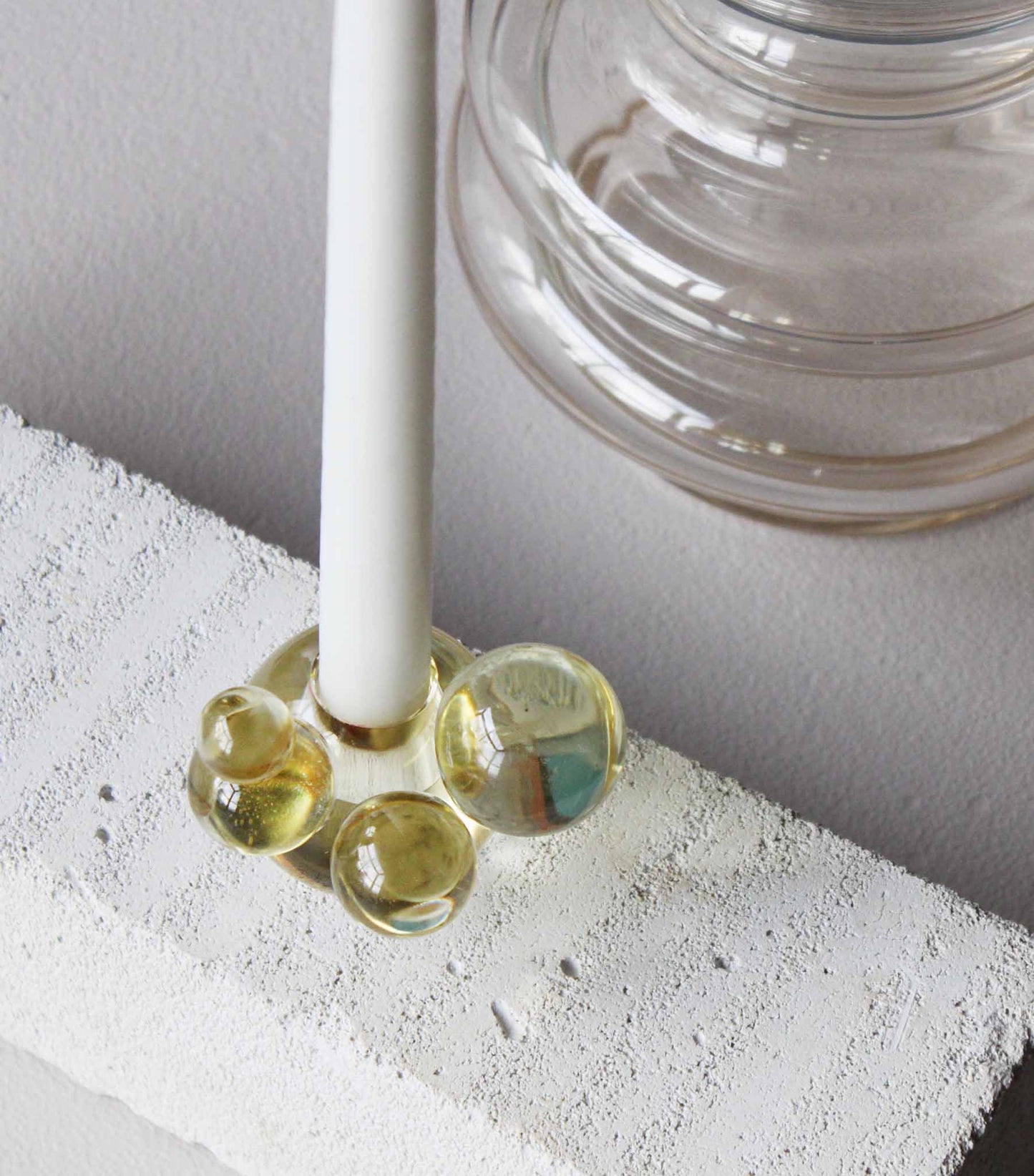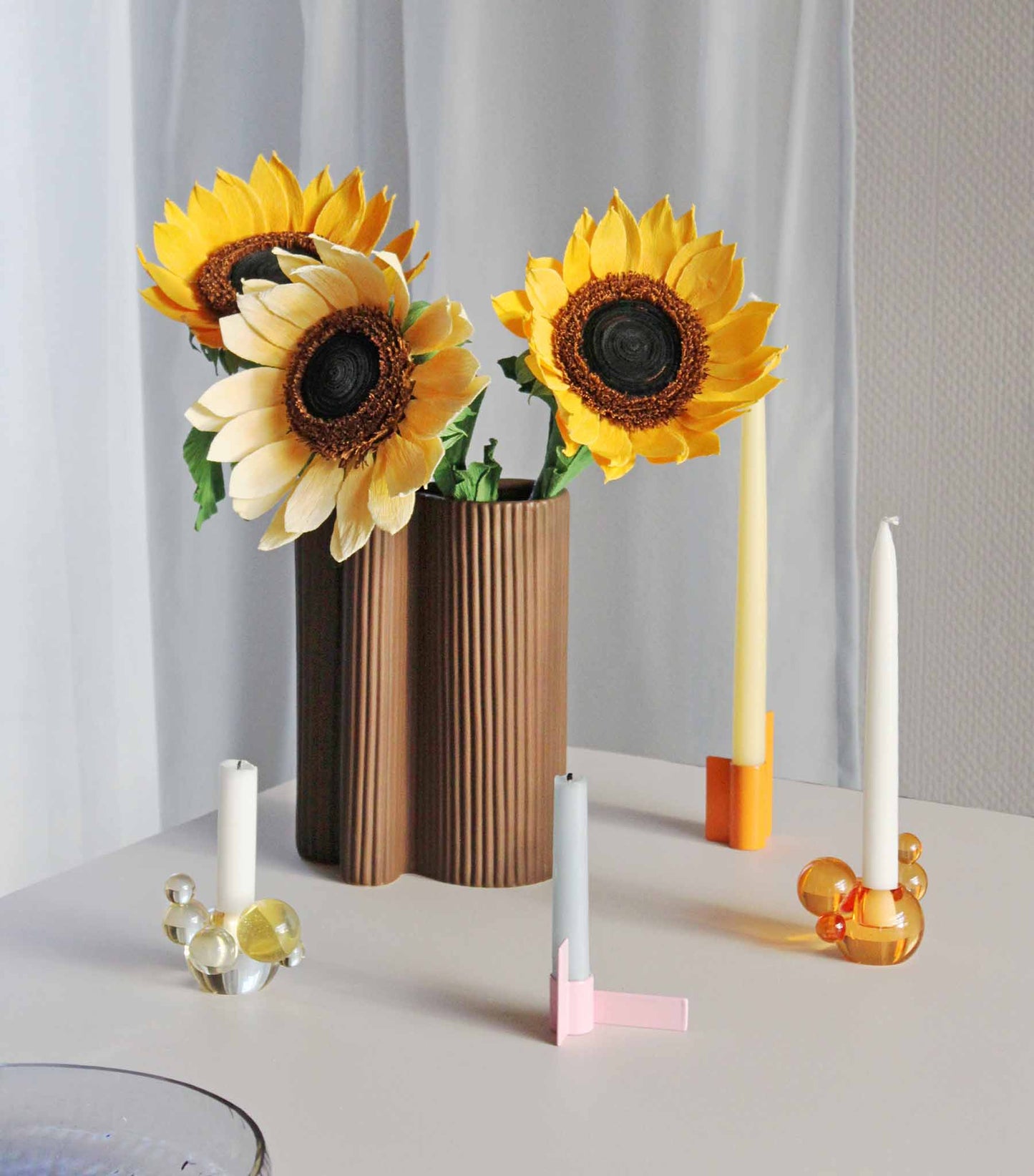 Long-lasting designs
When we develop products, it is always with durability in focus. For example, we work exclusively in long-lasting materials such as glass, ceramics, steel and oak, all of which have an almost lifetime-long lifespan. The design itself is also developed, so that each product can be toned down according to how your personal style, which usually develops over the years.
Shop the entire collection